Pokémon Season 19 Episode 45
The First Day of the Rest of Your Life!
After Lumiose City is getting rebuilt, Serena organizes a special Showcase performance in order to cheer up the residents that are feeling down because of what happened. And even though Serena is torn on what to do next, the eyes of the people she is making smile through her performance sends her thoughts in a specific direction. And after an unexpected turn of events leads to her having a battle with Ash, she makes a choice.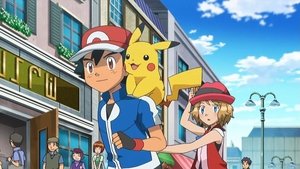 Dec. 24, 2016