Pokémon Season 18 Episode 14
A Fork in the Road! A Parting of the Ways!
Jessie and Wobbuffet are separated from James and Meowth after being sent flying by Pikachu's Thunderbolt. A doctor named White then saves Jessie from drowning in a river, and she seems to fall in love with him.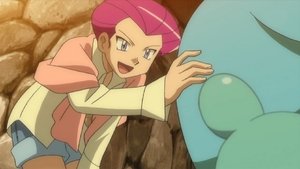 May. 16, 2015