Pokémon Season 18 Episode 2
When Dark and Light Collide!
Ash with the intention of helping a Snubbull disrupts a play rehearsal. This sends its star Gallade out of commission. Ash's Hawlucha and the Pokemon Theatre Director Carl's shiny Hawlucha must work together to get the play back on track while trying to deal with Team Rocket.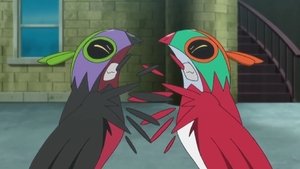 Feb. 07, 2015