Pokémon Season 18 Episode 17
Confronting the Darkness!
Ash and the others arrive in Lumiose City and reunite with Clemont and discover that a mad scientist, Belmondo, had invented a Dark Clembot robot, which he had been using to commit crimes all over the city. Teaming up with Officer Jenny, the gang try to get to the bottom of the occurrence and clear Clembot's name.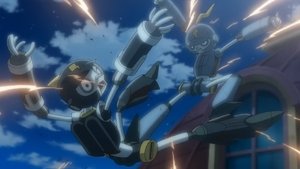 Jun. 06, 2015