Pokémon Season 20 Episode 28
Pulling Out the Pokémon Base Pepper!
Grab your bats and mitts: Pokémon Base season is upon us! Ash and friends can't get enough of the popular sport, especially after watching the final Pro League game, and they're delighted when Professor Kukui invites a star athlete to visit the Pokémon School for a special lesson. The competition gets fierce when Team Rocket arrives for a game! Get ready for some intense sports action—and the rare sight of Kiawe wearing a shirt!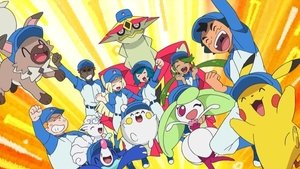 Aug. 26, 2017