Pokémon Season 20 Episode 35
Currying Favor and Flavor!
Olivia and Professor Kukui send the class out to find ingredients for Akalan Curry in groups of two. The team of Ash and Mallow find their task more challenging than expected, especially in getting past angry Fomantis, an Alolan Parasect and an Alolan Diglett. Their search for the final ingredient brings them face-to-face with a Totem Lurantis. Ash and his Pokémon must now battle Lurantis and its partner Castform, but there may be more to this than meets the eye.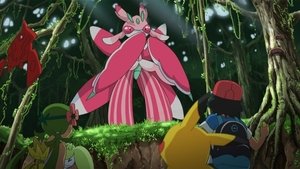 Oct. 14, 2017