Pokémon Season 22 Episode 15
Run, Heroes, Run!
Ash and Kiawe set off to challenge Tapu Fini to a grand trial, but when they get no response, they decide to battle each other to attract its attention. When the battle gets out of hand and starts to damage the surrounding ruins, Ash finds himself trapped in an energy field as punishment, and a mysterious old man tells Kiawe he must return with a scale from Tapu Lele to rescue his friend. Kiawe completes his quest just in time—and when Tapu Fini appears and gives him a Z-Crystal, it becomes clear that this was Kiawe's grand trial!
Meanwhile, Mallow has been working with Hapu to develop new recipes using Poni Radishes. Two more research projects completed!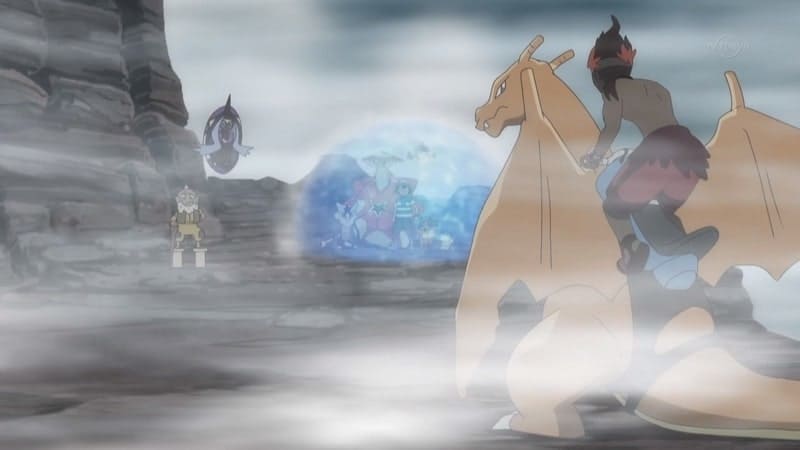 Feb. 03, 2019