Pokémon Season 16 Episode 12
New Places... Familiar Faces!
With the Unova League tournament over, Ash and company return to Nuvema Town to meet up with Professor Juniper and to tell Professor Oak about his results. Along the way, they meet Nanette who is going to see Juniper for her first Pokémon, and eventually chooses Tepig and asks to have her first battle with Ash. However, during the battle, a robot appears and it is piloted by a very familiar trio. Later, Professor Juniper gets a call from her father, who invites Ash and friends to visit him at the White Ruins, located north of Icirrus City.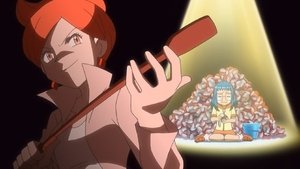 Jan. 17, 2013