Pokémon Season 16 Episode 43
Survival of the Striaton Gym!
Chili and Cress meet up with Cilan on Paladin Island as they have both been beaten by a challenger at the Striaton Gym named Morana who exclusively uses Ice-type Pokémon such as Mamoswine and Glalie. It is up to Cilan and Pansage to face off against Morana and her Abomasnow for the honor of the Striaton City Gym.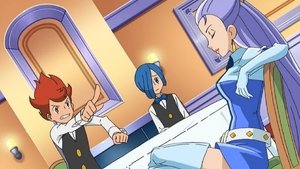 Sep. 12, 2013