Pokémon Season 16 Episode 35
Searching for a Wish!
Ash, Iris, and Cilan take a break on Capacia Island only to discover they have arrived on the one week once every 1000 years when Jirachi awakens and grants a wish. Gemma, a young girl who lives on the island, wants to ask Jirachi to bring prosperity back to the island, but Team Rocket has other plans.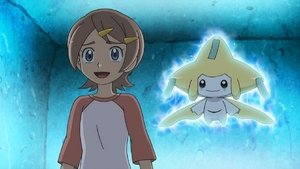 Jun. 27, 2013