Pokémon Season 21 Episode 14
The Dex Can't Help It!
Rotom Dex is excited to house-sit while Ash and the professors go shopping. But chaos ensues when a washing machine is mistakenly delivered—and there's a Wash Rotom inside! Somehow, the Wash Rotom ends up inside Ash's Pokédex, and Rotom Dex takes its place in the washing machine. After a series of accidental form changes, and even some time spent inside a TV, Rotom Dex yearns to be back inside the comfort of the Pokédex. It finally succeeds, but not for long—after a big shock from Pikachu, Rotom Dex accidentally inhabits the entire Pokémon Center!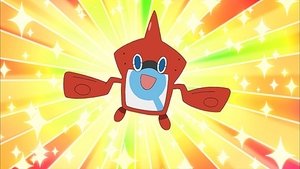 Jan. 11, 2018