Pokémon Season 21 Episode 6
Mission: Total Recall!
After accidentally seeing Gladion and coming face-to-face with Silvally, Lillie is once again unable to touch Pokémon—but she's determined to change that! With Nebby's help, she embarks on a journey to recall the memories behind her fear. But Faba wants none of it, having been responsible for Silvally's creation in the first place. Vowing to make sure Lillie never remembers her past, Faba captures her, and she's again filled with fear. But Silvally rescues Lillie, and when she remembers that it was the one who saved her in the past, her fear of touching Pokémon finally vanishes!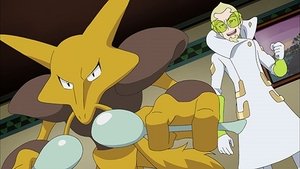 Nov. 09, 2017