Pokémon Season 21 Episode 29
Why Not Give Me a Z-Ring Sometime?
After James's Mareanie masters a Dark-type move, Team Rocket realizes that they can finally take advantage of their Dark-type Z-Crystal. To this end, the Boss sends them to Ula'ula Island to get a Z-Ring from the kahuna—but they accidentally unleash a greedy Gengar who steals their Z-Crystal and kidnaps a girl named Acerola! Team Rocket sets off in pursuit, but can they defeat the ghostly thief? And just what are Gengar's true intentions?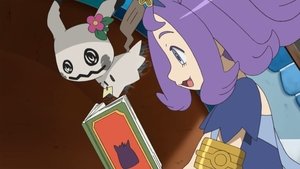 May. 03, 2018