Pokémon Season 17 Episode 12
To Catch a Pokémon Smuggler!
While heading towards the next city, the group sees a man escaping from Officer Jenny and along the way find a Scatterbug that fell out of the man's truck. It turns out that the man is a Pokémon poacher who has been capturing Vivillon of different patterns and the group decide to help Jenny catch him.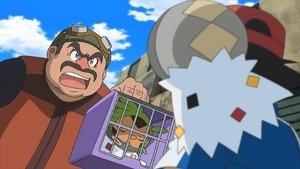 Jun. 08, 2014