Pokémon Season 5 Episode 20
An EGG-sighting Adventure!
The egg—yet to hatch—that Ash had received from a grateful Pokemon breeder turns up missing. Ash and friends are fortunate, however, in that an Officer Jenny famous for her brilliant forensic work appears on the scene. As the investigation proceeds, however, the young Pokemon trainers begin to lose faith in this famous figure—it seems she is only able to correctly interpret clues after someone else (most often Ash, Misty, or Brock, in this case) have sorted things out for her. It seems that if the young trainers are to find the egg before it hatches, they will have to take over the investigation themselves.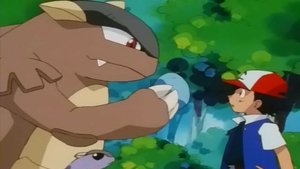 Dec. 20, 2001